Finishing up, ready to lift, lifting!
So, today and yesterday, George and I have spent in disconnecting, unbolting, fighting corrosion etc.
This has been a process of slowly working over the vehicle from front to rear, checking as we go, and not fully documentable. Things easily missed include: earthing straps, small wires, cable ties which attach things to body and chassis, even if the thing is already disconected, and breather pipes.
One outrigger bolt in particular gave us some aggravation, but was dealt with by means of a blowlamp, WD40, and then George turning with a long bar, while I pounded on the other end with a drift and a lump hammer!
However, by the end of today, we've got most things removed, and started lifting. Very, very tentatively!
So, after much "up a bit, down a bit", and the inevitable missed connections, we had the front end lifted up and propped – some blocks between the chassis and the bulkhead seemed to do the job. But we also found that we could not lift the front too much, without starting to lift at the rear as well…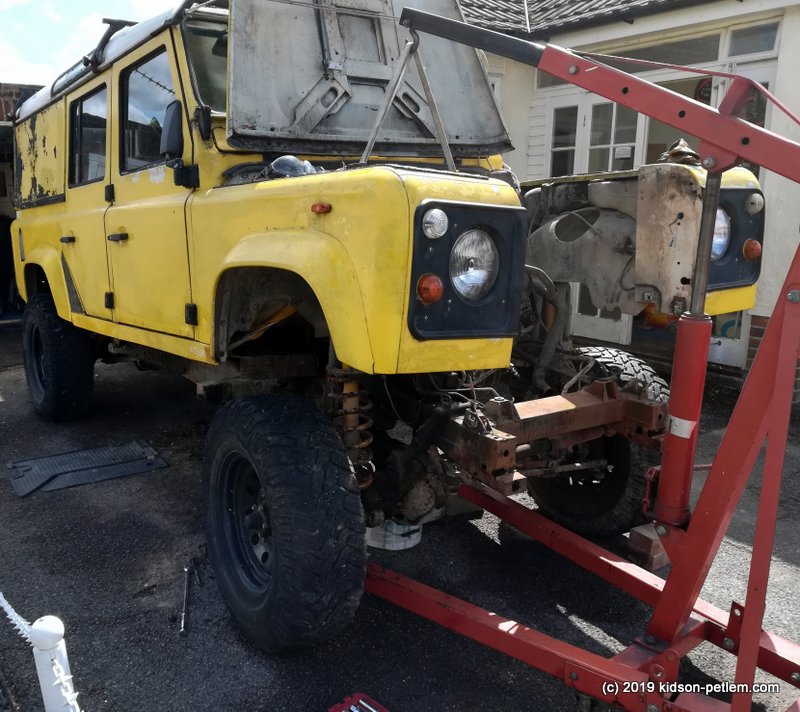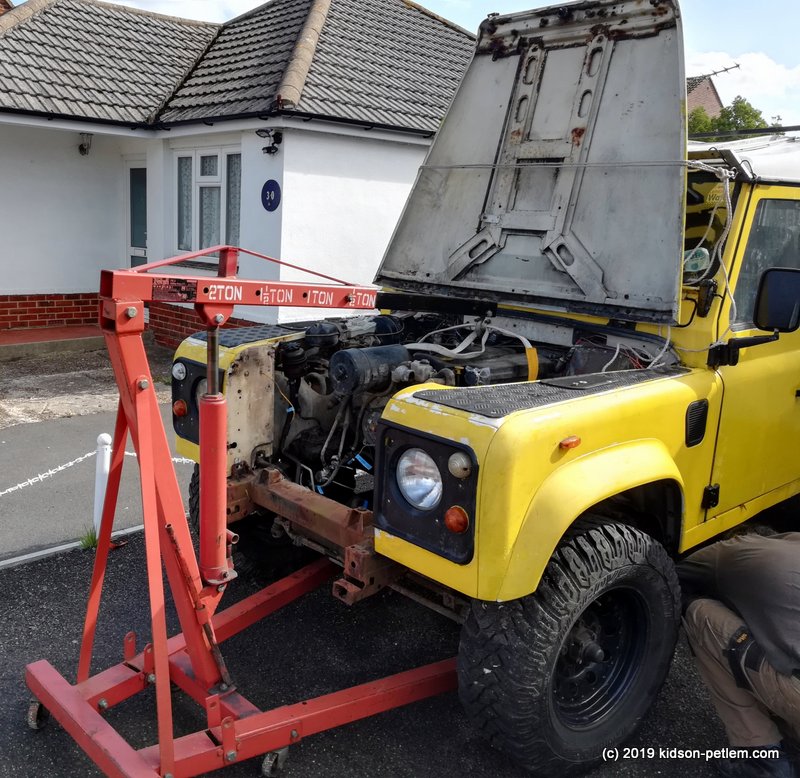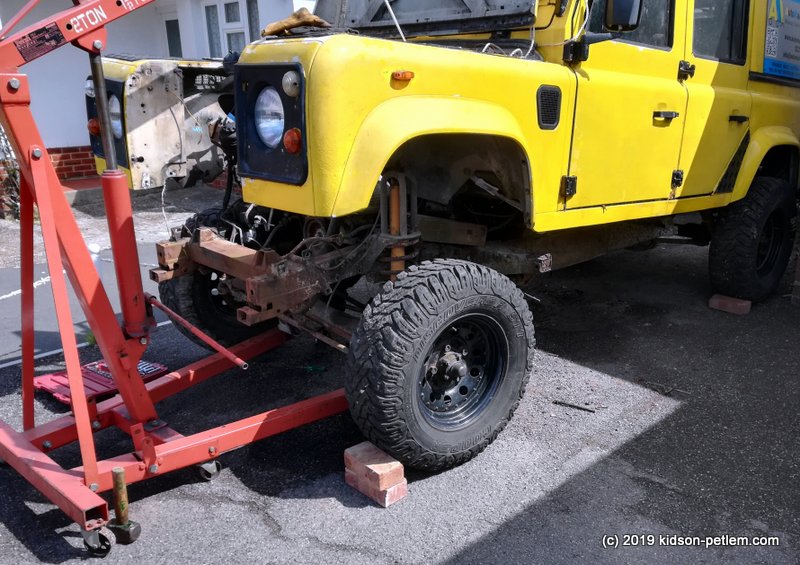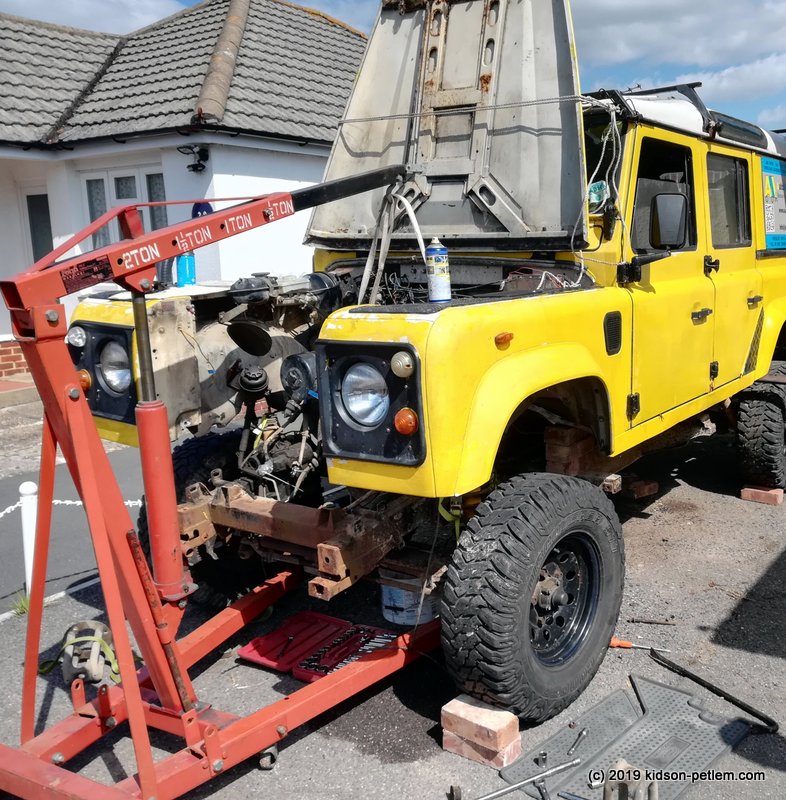 The rear end was lifted by means of a small bottle jack, between the body and chassis, lifting one side at a time, then propping on timber, repeating the other side, over and over again. Forgot to snap any pictures of the process though…
Minor issues like the fuel lines being led through the body cross member were addressed once the body was safely propped.
By the end, we were able to replace the blocks with a handy sleeper.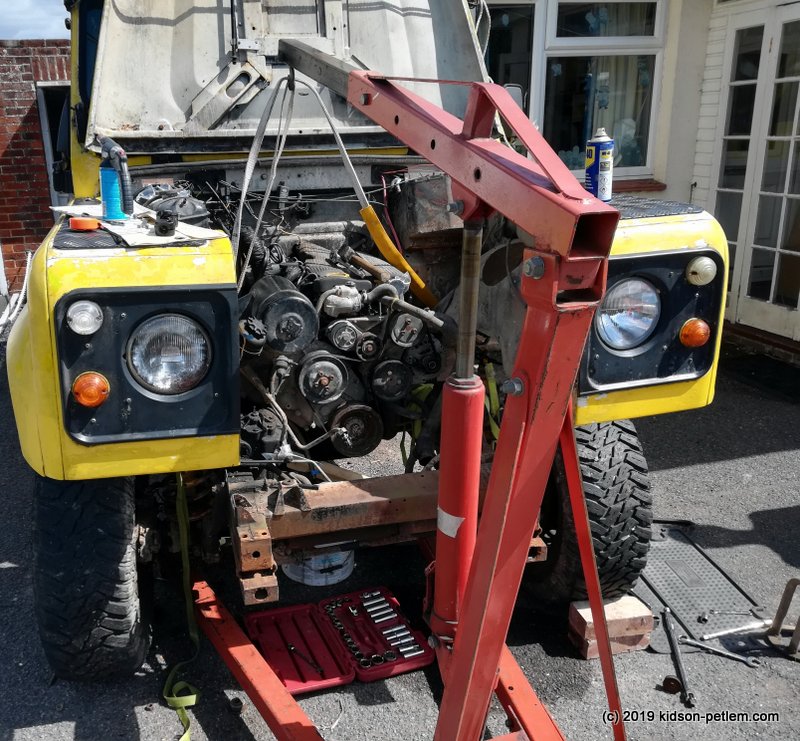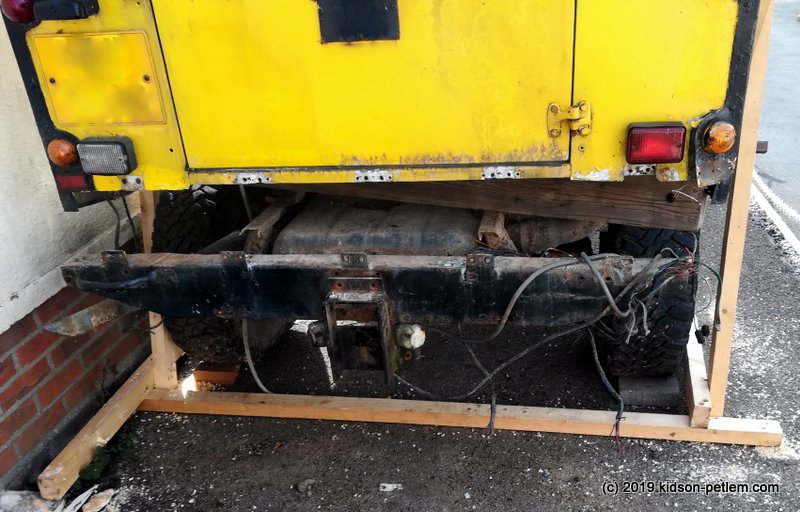 By the end of Thursday, we had the vehicle securely propped, on the sleeper at the back, and axle stands at the front. We had also begun construction of the wooden trestles / supports that would hold the body up while we wheeled the chassis out from under.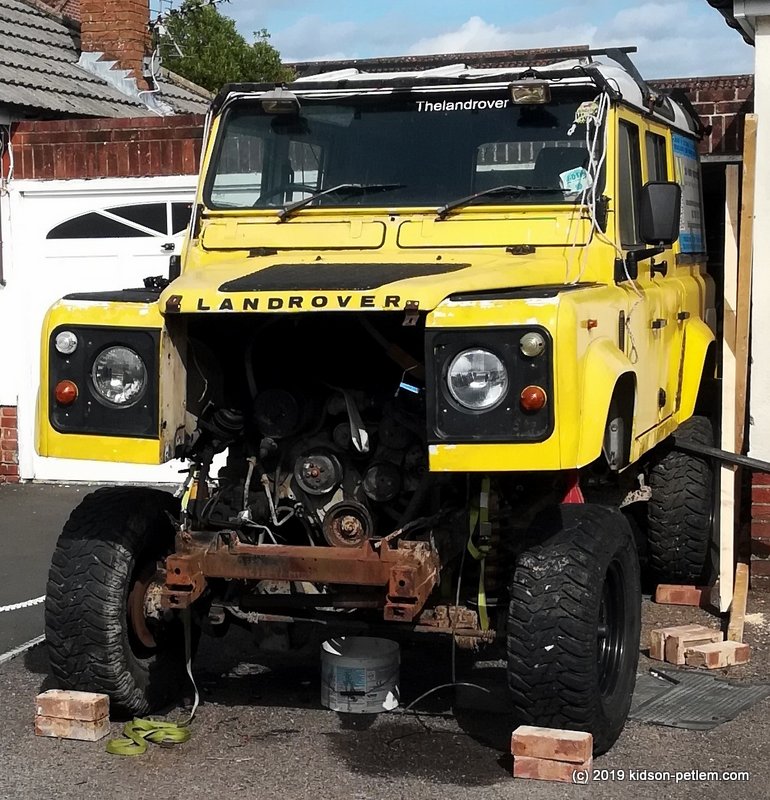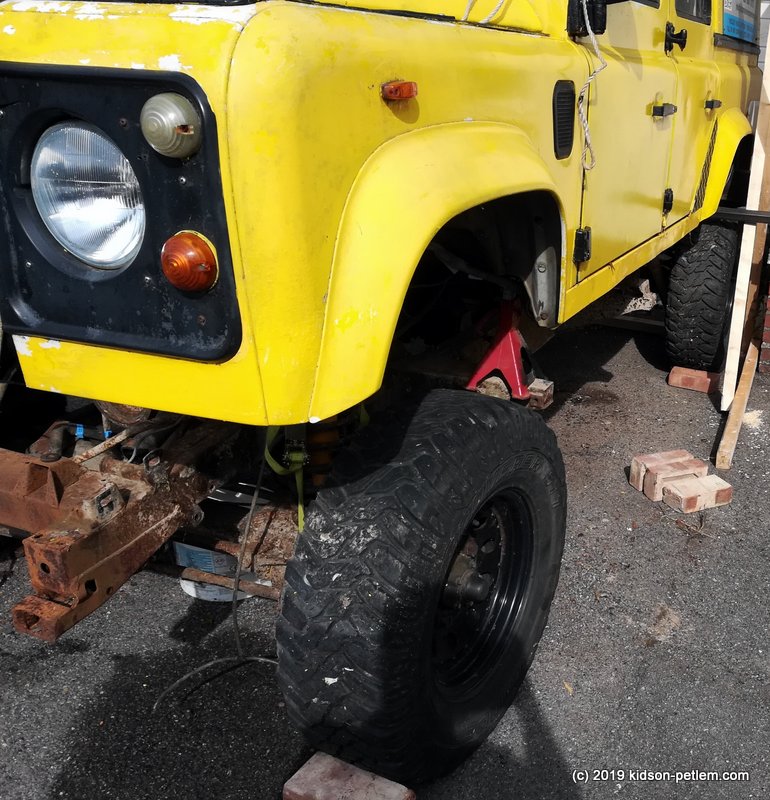 The amount of mud and rust makes me wonder about a small body lift, to allow decent cleaning and painting access. It's easy at this point to see how people end up "accidentally" building a monster truck!