So after careful deliberations, and discussing with various people, the decision was made to purchase that rolling chassis from Beaulieu / Newbury.
Yesterday I had quite a long chat with the owner, and some haggling over what "extras" he had which I did or did not need, want etc.
The end result is that today, he bought over the chassis for me – he's fortunate in owning a suitable trailer, and a 110 to tow it with!
So, the new chassis is a genuine LR HD 110 chassis, which was galvanised. At the same time, many of the attached brackets, radius arms, steering and suspension components etc were galvanised as well.
Front terrafirma turrets, springs and shocks are fitted to the front, with a terrafirma steering damper.
Fitted with Hi Ratio Salisbury axle, with ARB air locking differential (with switch, compressor, reservoir etc) and heavy duty terrafirma suspension – air assist on rear springs, with twin rear shocks.
Equiped with disc brakes all round (vented fronts), excellent brake lines, wiring loom (with intact connectors) mudflaps etc, and an extended rear tow hitch.
The whole thing has been given a cosmetic coat of buzzweld raptorcoat in black, on the bits which show, to maintain an original ish look.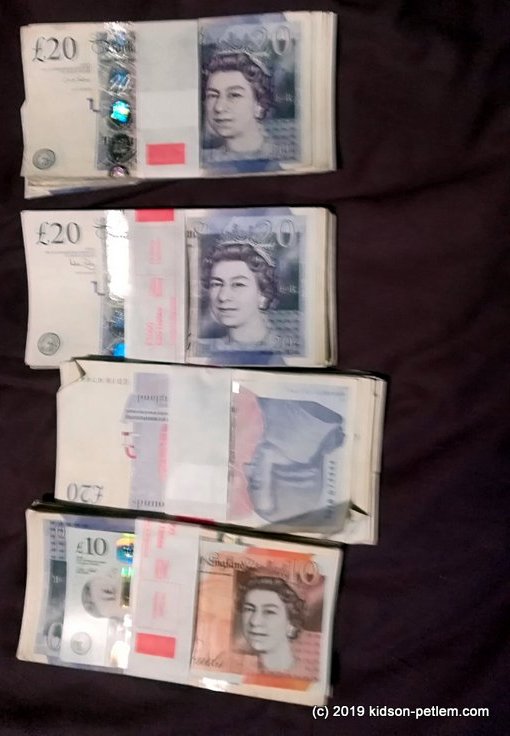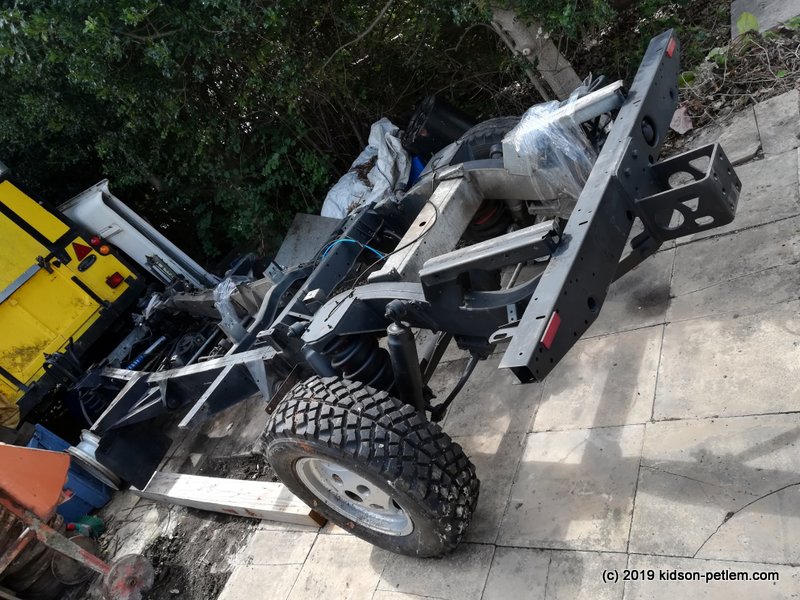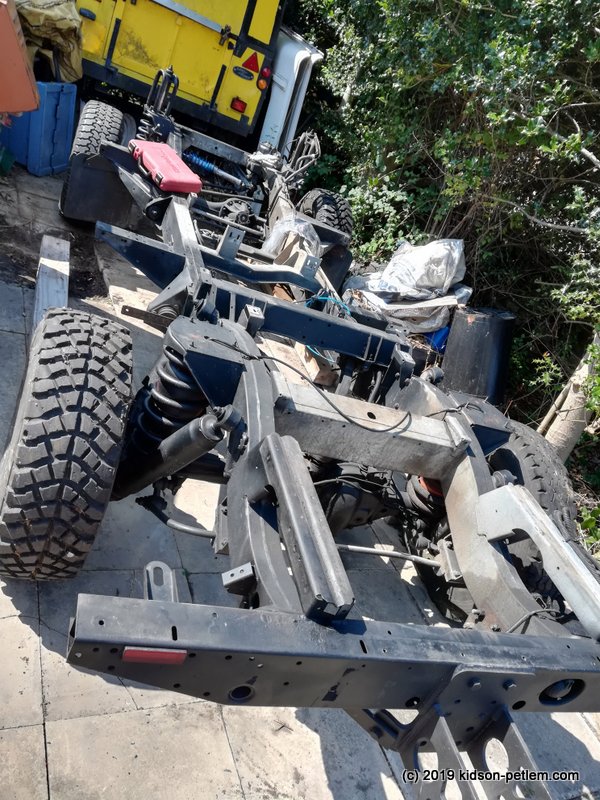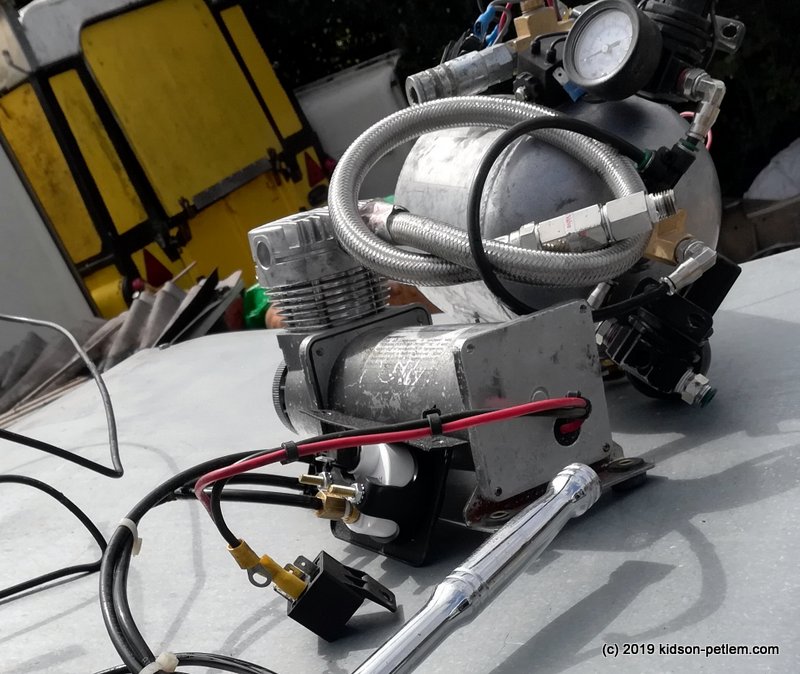 I fitted a variety of spare wheels – some George had lying in his hedge, and the spare of my vehicle.
I then went round and checked all the pipework unions, and wiring were properly protected with plastic bags taped over (The previous owner had done most of them).
The whole lot was then secured with a heavy chain and padlock to my trailers, and covered with a big tarp.